Volunteer Spotlight: Jonathan Wells
The Cinematheque
April 20 (Thursday)
Volunteers are vital to The Cinematheque, from serving our famous popcorn to welcoming cinephiles from near and far to our cinema. Without their enthusiastic effort we simply could not deliver the exceptional film programming we're known for. We ❤️ our volunteers.
Introducing …

Jonathan Wells
How did you become interested in volunteering at The Cinematheque and when did you start?
In 1992. I was a starving student at the time and knew someone who volunteered. It seemed like a good way to see movies and meet people. I took a break for twenty five years and just started volunteering again in 2022.
What do you like most about volunteering at The Cinematheque?
The movies and the popcorn!
What's your favourite memory of volunteering with The Cinematheque so far?
The camaraderie with other volunteers.
If you were a movie, which one would you be?
The Bitter Tears of Petra von Kant.
What's your go-to movie snack, and/​or what's your go-to popcorn topping?
Wine gums. Butter, salt, nutritional yeast.
Anything else you would like to add?
It's nice to be of service and get to know the film community in Vancouver.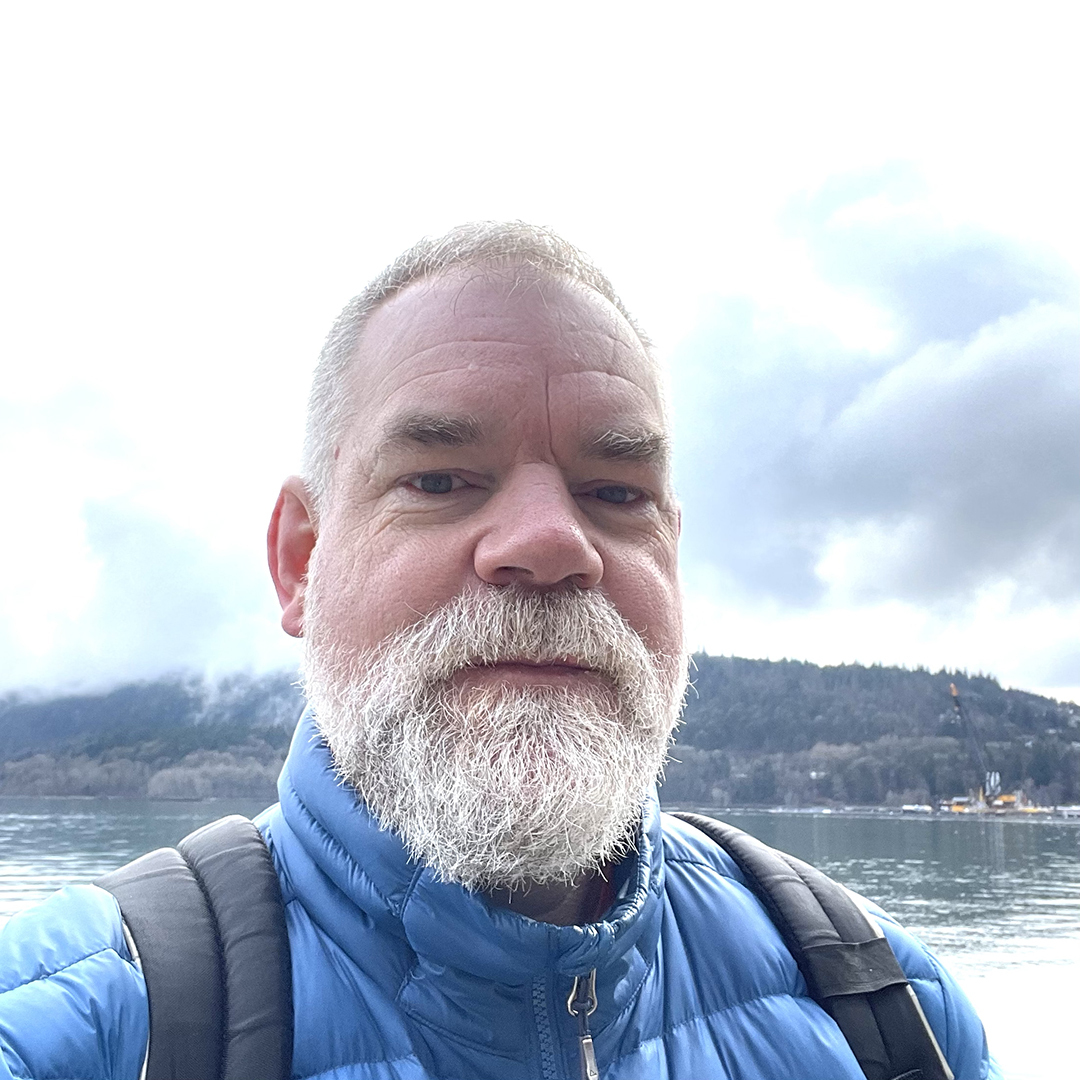 Our team of volunteers plays an important role at The Cinematheque. They are the public face of our organization, selling you tickets at our box office and popcorn at our concession. They help in our film reference library and archive, deliver our program guides and posters, and assist with our Learning & Outreach programs and tasks in the office.
Want to get involved? Check out our Volunteer Enrollment Form for more information, and to register your interest.