Venue Rental at The Cinematheque
Take advantage of the high-definition digital projector and Dolby Surround 7.1 sound in our 153-seat theatre!
At The Cinematheque, we offer simple, all-inclusive venue terms and top-quality service, and are equipped for the projection of a wide range of film, video, and digital formats. Whether you are looking for somewhere to host a private screening, film premiere, community event, conference, or work function, our theatre is the ideal venue.
For more information, please contact
Linton Murphy, Venue Operations Manager
theatre@​thecinematheque.​ca
604 688 8202
Availability
The Cinematheque's theatre is available for rent on Tuesday evenings and during the day (9:00 am – 5:00 pm) seven days a week.
Daytime

Before 4 pm: $150 per hour
7 Days a Week

Evening

After 4 pm: $200 per hour
Tuesday Evenings
Minimum two-hour rental required.
Our all-inclusive rental fee covers:
Exclusive use of the box office, lobby, and theatre spaces
Use of all on-site equipment including projectors, cinema screen, microphones, lighting, tables, and chairs (equipment may be operated by Cinematheque staff only)
Professional staff including a theatre manager and projectionist
Box office and concession personnel
Complimentary WiFi
Custodial service
Please note: The Cinematheque will operate our concession unless otherwise requested by the renter. All concession revenue is retained by The Cinematheque.
Equipment
The following equipment is included in your rental of The Cinematheque, and must be operated by our personnel only. If you require any additional equipment, you will need to supply these at your own expense.
Screen — 31' x 16.5', 520 sq. ft.
Projection / Sound
Digital Cinema Package (DCP) — Christie CP2220 DCP projector. Has laptop capabilities.
16mm film projector
35mm film projectors (Mono, Dolby A, or Dolby SR)
DVCam / MiniDV / DVC Pro (NTSC and SP only / NO PAL)
Beta (NTSC and PAL): Betacam SP, Betacam SX, MPEG IMX, and DigiBeta
HDCAM
DVD (NTSC and PAL)
Blu-Ray
The video system plays tapes with Mono, Dolby, or Dolby SR soundtracks
Auditorium
PA system: wireless mic, microphone with stand and podium/lectern
Table and chairs for panel discussion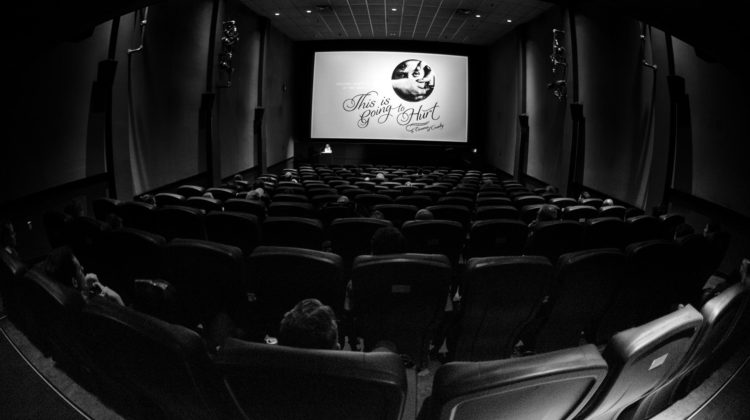 Renter Responsibilities
The renting organization is responsible for:
All film booking/shipping/rental arrangements and costs, including obtaining public performance rights.
All catering or liquor service arrangements. A liquor license must be obtained by the renting organization if liquor is to be served.
All promotional, marketing and publicity arrangements. Print and on-screen advertising is available for purchase. Email gerilee@thecinematheque.ca for more details.
Liability insurance.
Frequently Asked Questions
My film is 90 minutes long, will a two hour booking be sufficient?
In addition to the duration of your film, your rental timeframe must encompass all activities pertinent to your event, including time for setup ahead of the arrival of your guests. Cinematheque staff arrive at the beginning of your rental and will require a minimum of 30 minutes to prepare ahead of opening doors to your audience. It will also be necessary for you to include time for your audience to arrive and be seated before your showtime, for our own screenings here at The Cinematheque we allow for another 30 minutes for our guests to make their concession purchases and be seated comfortably in time for the film.
Does the Cinematheque provide rental liability insurance?
No. Contact information for reputable providers here in Vancouver available upon request.
Is parking available on site?
No, ample parking is available nearby, however. It is recommended you check municipal parking listings well in advance of your rental date for availability and pricing.
Is The Cinematheque wheelchair accessible?
Yes, our theatre and lobby are both wheelchair accessible, with up to four spaces provided for wheelchairs or mobility devices at the rear of our theatre. Washrooms are equipped with accessible stalls, washroom entrance door clearance is 23.6 centimeters (29 inches) wide.
Will my attendees need to purchase a Cinematheque membership?
No. Your screening would be classified as a private event outside of Cinematheque programming.
How do I go about securing screening rights for my film?
For public exhibition, check IMDB (www.imdb.com) for the listing of who owns the distribution rights within Canada. It will be your responsibility that the appropriate permissions have been granted for your screening, you will also be required to obtain ratings classification of your film through Consumer Protection BC.
I would like to test my DCP in a theatre setting in advance of submitting it for festival consideration, is it possible to book the theatre for this purpose?
Yes! DCP testing sessions are available at a rate separate from venue rentals. Please email theatre@thecinematheque.ca for more details.
How can I promote my rental event to The Cinematheque's audience?
There are three options for advertising with The Cinematheque:

Place a print ad within our bi-monthly print program guide.

Advertise in our theatre from the big screen.

Get your message to our audience straight in their inbox with our weekly eblast, Cinemail.
Download our advertising rates sheet for more info.