Library & Archive at The Cinematheque
Our commitment to enhancing the culture and appreciation of cinema includes providing resources that can be accessed easily by the public. We have an extensive collection of books, stills, and journals in our Film Reference Library. We maintain the West Coast Film Archive, which holds 16mm and 35mm prints from filmmakers in British Columbia and across Canada, and titles from the National Film Board of Canada. We also publish a bi-monthly program guide, which is available online and at various locations across Metro Vancouver.
Whether your interest is in contemporary or historical filmmaking, or information on local, national, or international writers/​actors/​directors, we invite you to explore these resources and discover more about whatever makes cinema an essential experience for you.
For more information about these resources, or to make an appointment to visit the Film Reference Library, please email info@​thecinematheque.​ca or call 604 688 8202 during office hours.
Film Reference Library
If you're interested in exploring cinema on the printed page, we invite you to visit our extensive collection of books, periodicals, and film stills. Open to the public, and housed in our administrative offices, our Film Reference Library is fully catalogued and available to visit by appointment Monday to Friday, 10 am – 5 pm.
Ranging from classic texts to rare and obscure publications, our holdings currently include: more than 2,400 books organized by director, actor, theory, history, genre, aesthetics, criticism, and other categories; more than 150 different periodical collections, including Cinema Scope, Film Comment, Sight & Sound, Cahiers du cinéma, Reel West, and Variety; and more than 7,500 film stills sorted by director and film.
Other resources include film encyclopedias, dictionaries, annual almanacs, distributor catalogues, and international film festival guides. The Film Reference Library also houses a complete archive of The Cinematheque's program guides dating back to 1972.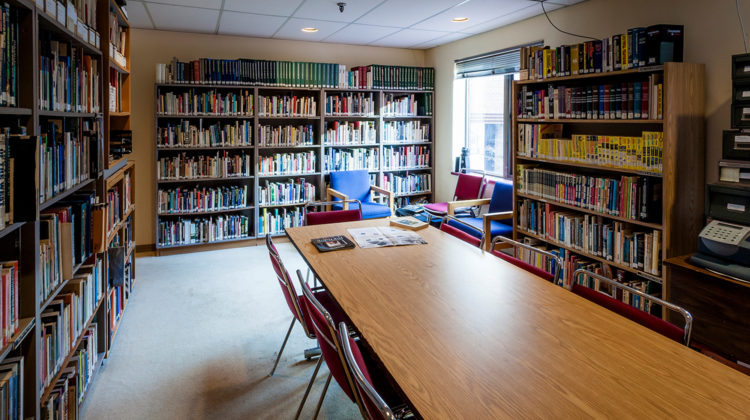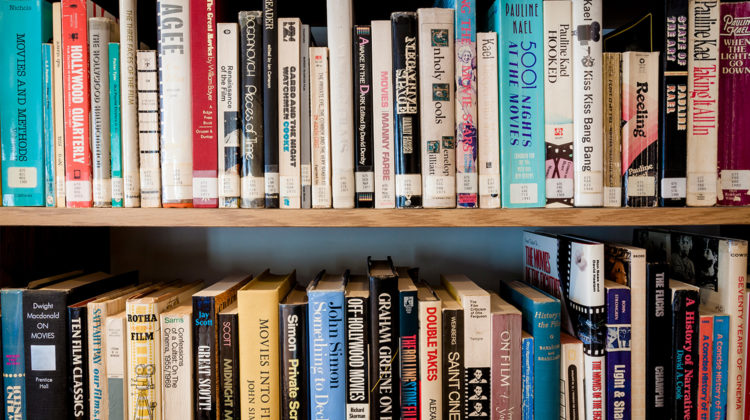 West Coast Film Archive
The Cinematheque's West Coast Film Archive is comprised of three collections of 16mm and 35mm prints.
The West Coast Film Collection is devoted to preserving the precious heritage of independent filmmaking on Canada's West Coast. Holdings include more than 200 significant B.C. films dating from 1968 to 1978 — the first major wave of independent and avant-garde filmmaking in the province. Most of the major artists who first shaped B.C.'s distinctive cinema are represented: Phillip Borsos, Tom Braidwood, Sturla Gunnarsson, Al Razutis, David Rimmer, Al Sens, Kirk Tougas, Sandy Wilson, and many others.
The National Film Board Collection consists of over 800 film titles produced from 1960 to 1985 by the National Film Board of Canada.
The Canadian Film Collection includes a number of animated, experimental, and feature films made outside of British Columbia.
We have a comprehensive catalogue of all the Canadian film prints. The prints themselves are arranged according to archival standards in our film vault.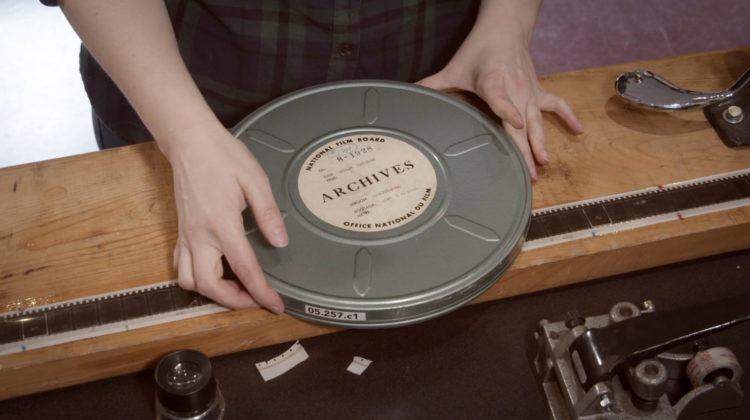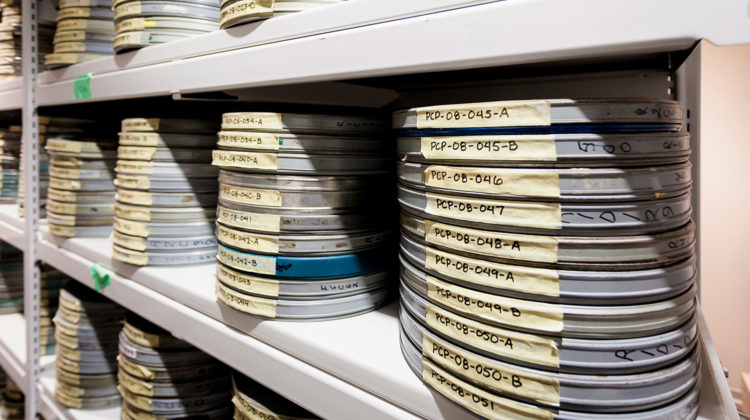 Program Guide
The free bi-monthly Cinematheque program guide is distributed throughout Metro Vancouver. Reflecting the curated nature of our programming, the program guide includes descriptions of every film we're presenting, as well as background on the different series. Choose which movies you want to see, and gain an appreciation for the context in which they were made and are now being screened.
Read our program guides online here.
Ever-popular, these publications are sought after for their informative content and artistic quality, and have a long history of providing support for local arts groups, national retailers, and many other organizations who choose to advertise with us.
Discover five decades of archived back issues of The Cinematheque program guide by visiting our Film Reference Library.
To receive your own copy directly by mail, you can become a donor for as little as $60 a year, and receive numerous other benefits. Find out more here.
If you are interested in advertising with us, download our advertising rates sheet for more info.