October 26–31, 2023
Godzilla: King of Kaiju
"Creating the template that would spawn dozens of sequels and countless other kaiju knock-offs, Godzilla truly is the King of the Monsters."

Matthew Thrift, BFI
When the producers behind the Americanized version of Japan's 1954 blockbuster Gojira decided to christen their new creature-feature Godzilla, King of the Monsters!, they couldn't have fathomed just how on the money they were. ("Godzilla," notably, was the English-market name submitted by Toho, its Japanese studio.) Born of the atomic age and the spectre of horror left by nuclear devastation and natural disaster in Japan, Godzilla remains the undisputed heavyweight champion of the kaiju eiga (monster movie) and one of the country's most enduring pop-culture exports. Long before the westward migration of Japanese media made Totoro, Pikachu, Sailor Moon, and Transformers household names in North America, Godzilla was the be-all ambassador of Japanese entertainment abroad. With 36 films under its belt since first laying waste to Tokyo almost seventy years ago (and that's excluding yet-to-be-released or in-production entries, as well as localized cuts of the Toho originals), the big, irritable, radioactive reptile arguably holds the title for the longest-running franchise in cinema history—inarguably, if the Guinness Book of World Records, who inducted the series in 2015, is worth its salt!
This Halloween season, The Cinematheque salutes the epic reign of the kaiju king with a monster-sized, all-ages Godzilla marathon drawn from the earliest and most influential chapter of the indomitable (and delightfully eccentric) movie franchise. Over six days, 13 Showa-era Godzilla films will screen in chronological order—from the original 1954 trailblazer to 1975's sci-fi spectacular Terror of Mechagodzilla, minus a couple titles cut for time and quality-control considerations (sorry Minilla). With the exception of the Universal edit of King Kong vs. Godzilla (1963), all are the original Japanese-language releases (with English subtitles). Save for Godzilla, each film plays one time only.
For Halloween proper (October 31), we couldn't resist pairing the canonized classic with Evangelion architect Anno Hideaki's astonishing Reiwa-era reboot Shin Godzilla (2016), which resituates the creature as a stand-in for contemporary crises (most patently, 2011's Tohoku tsunami and Fukushima nuclear meltdown). Animator Marv Newland's micro-masterpiece Bambi Meets Godzilla (1969) makes a cameo too!
Susan Sontag has proposed that science-fiction films aren't really about science, ​"they are about disaster." No science-run-amok monster has made a bigger mess than Godzilla. Tremble before the king.
Think you've got the gusto to watch all Godzilla films in the series? Achieve this feat and win a copy of Criterion's colossal ​"Godzilla: The Showa-Era Films" Blu-ray box set! (In the event of a tie, a draw will determine the winner.) Track your progress on our ​"King of Kaiju" stamp card, which, even if you aren't competing for GOAT status, still features prizes when you reach a particular film count.
"King of Kaiju" stamp cards will be available at our box office during the run of the series. One stamp per person, per screening.
"The Showa-era films are wildly variable in quality but surprisingly consistent in their evolution of tone … Through it all, one can see how a brutal metaphor for unfathomable destruction became one of Japan's most enduring cinematic contributions, as much an affirmation of the country's place in global culture as a symbol of what the nation had to overcome to reassert itself."

Jake Cole, Slant Magazine
"[The Showa era of Godzilla films] is largely defined by a tone of whimsical fun, with huge monster battles and outlandish sci-fi and fantasy subplots. They're fun for the whole family, and are some of the most iconic examples of Godzilla and what these films represent to so many."

Graham Skipper, Godzilla: The Official Guide
Event
October 29

(Sunday)

&nbsp

11:30

Godzilla Stop-Motion Contest
Acknowledgments
"Godzilla: King of Kaiju" is generously supported by The Japan Foundation, Toronto

Community Partners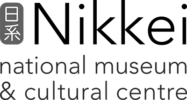 Note
All-ages classifications for this series are forthcoming. Updated information will be posted to this website once it becomes available.
Series page illustration by Chris Ayers.