August 4–25, 2022
50 Years of Essential Cinema
The Cinematheque has long prided itself on the strength of its programming. Since our inception in 1972, born from an alchemy of avant-garde art makers and curators seeking a serious home for film culture in Vancouver, we have stayed steadfast and steely-eyed in our efforts to showcase the myriad faces of film as art. As we look back on a half-century of ​"essential cinema"—a fluid, shapeshifting term if ever there was—we wish to celebrate those Cinematheque programmers of yore who nourished generations of cinephiles still tumbling through our doors.
On Thursday evenings throughout August, join us in raising a glass to former Cinematheque curators Jeff Wall, Tony Reif, Mark Harris, and Jim Sinclair. Each has been invited to guest program a film (or two or four) that harkens back to their tenure with our time-honoured institution—the only caveat being that their selections don't postdate the years they worked for us. In the case of the late, beloved Mark Harris, who died in 2013, former UBC colleague Brian McIlroy has chosen a film—one of Mark's most cherished—on his behalf.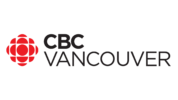 Note
Kirk Tougas, The Cinematheque's first program director, will be fêted on Wednesday, August 10 in an "Image Before Us" evening dedicated to his experimental film practice and career as one of Canada's preeminent documentary cinematographers.