Frames of Mind
Millie Lies Low

New Zealand

2021

Michelle Savill

100

DCP

NR

Frames of Mind
Screening Dates
September 20

(Wednesday)

&nbsp

7:00
Vancouver Premiere
"Millie Lies Low sits somewhere between the chaotic self-destruction of Fleabag and the anxious missteps of Eighth Grade. It takes the popular tropes of messy women, social media, and an impending sense of existential anxiety, and lets it make our skin crawl in new ways."

Veronica Phillips, FilmDaze
A festival favourite at Berlin, Edinburgh, and SXSW, Millie Lies Low is an exemplary feature debut from Michelle Savill, a comedy/​drama with enough heart and chutzpah to rival the best of her Kiwi compatriot Taika Waititi. Played by the magnetic Māori actor Ana Scotney, Millie is a young architecture student recently awarded a coveted internship with a prestigious firm in New York City. On departure day, she experiences a panic attack right before take off and demands to be let off the plane. Too embarrassed to come clean to her friends and family, Millie makes the fateful decision to hide out in Wellington while trying to raise the funds for a replacement ticket, all the while posting to social media about her exciting new life in America. Of course, it all has to come crashing down eventually.
"A work of real humanism, an Agnès Varda portrait of anxiety. I can't wait to see what Savill does next." Walter Chaw, Film Freak Central

Before the screening, please join us in raising a glass to Caroline Coutts, who is retiring as series programmer after 21 years in the role. Complimentary sparkling wine will be served.
Post-screening discussion with Mark Antczak and Judith Law
Moderated by Dr. Harry Karlinsky
Co-sponsored by Anxiety Canada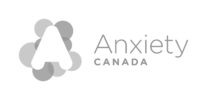 Note
Mark Antczak is Anxiety Canada's in-house registered clinical counsellor and clinical educator. His primary role is facilitating the online Mindshift Anxiety Groups and consulting on mental health anxiety programming to ensure resources are grounded in evidence-based practice.
Judith Law is CEO of Anxiety Canada (since 2014) and has nearly two decades of experience in successfully developing, implementing, and evaluating public health programs and research initiatives in Canada and beyond.