Lem 2021: Stanisław Lem on Film
Stanisław Lem: Shorts Program Two

45

NR

Stanisław Lem on Film
Streaming
June 4, 2021

through

June 24, 2021
Free Virtual Program
Professor Zazul
(Profesor Zazul)
Poland 1962
Marek Nowicki, Jerzy Stawicki
22 min.
The adventures, often comic or satirical, of space explorer Ijon Tichy were the subject of more than a few Stanisław Lem stories. In this horror-like short, made for Polish TV, Ijon (Piotr Kurowski) is forced to take refuge in the creepy home of a mysterious scientist (Stanisław Milski), and makes a disturbing discovery.
+
Maska
Poland/​Great Britain 2010
Stephen Quay, Timothy Quay
23 min.
Renowned stop-motion puppet animators and surrealists Stephen and Timothy Quay (Street of Crocodiles) directed this adaptation of Lem's eponymous short story, the nightmarish tale of a beautiful automaton who begins to question the deadly purpose for which she was created. Polish composer Krzysztof Penderecki wrote the score.
To stream this program:
Click on the ​"Stream" button above.
Register for your free virtual ticket (you may need to create an account first).
The program is available to stream through June 24.
If you are having technical issues with the stream, please email info@​thecinematheque.​ca
This program is available to stream in Canada and the U.S.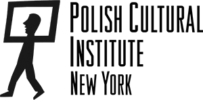 Note
Feature Image: Professor Zazul (Profesor Zazul), Marek Nowicki, Jerzy Stawicki, 1962
Media Image: Maska, Stephen Quay, Timothy Quay, 2010