And Life Goes On: The Films of Abbas Kiarostami
Kiarostami for Kids! Program 2

Iran

Abbas Kiarostami

81

DCP

G
Screening Dates
November 17, 2019&nbsp

11:00
New Restorations
"What episodes of Sesame Street would look like if they were directed by one of the world's greatest filmmakers."

Jason Sanders, Pacific Film Archive
Presented as part of The Cinematheque's Film Club and ​"And Life Goes On: The Films of Abbas Kiarostami."
Before the great Iranian director Abbas Kiarostami took the international stage by storm, he cut his teeth making educational films for a children's cultural institute in Tehran. Drawing inspiration from our very own National Film Board of Canada (especially the animated wonders of Norman McLaren), Kiarostami helmed a number of playful short films aimed at Iranian youngsters that cut through cultural particulars to impart virtues, values, and life facts all kiddos should know!
In this final program of ​"Kiarostami for Kids!," we learn why not to steal a soccer ball, what silence sounds like, how to paint a door, the benefits of order over chaos, how tough it is to be a teacher, and what to do when stranded with a car tire.
Breaktime (Zang‑e tafrih)
1972 11 min.
The Chorus (Hamsarayan)
1982 17 min.
How to Make Use of Leisure Time (Az oghat‑e faraghat‑e khod chegouneh estefadeh konim?)
1977 7 min.
Orderly or Disorderly (Be tartib ya bedoun‑e tartib)
1981 15 min.
Tribute to Teachers (Bozorgdasht‑e mo'allem)
1977 20 min.
Solution (Rah‑e hall‑e yek)
1978 11 min.
Total program: approx. 81 min.
Acknowledgments
Screening sponsored by Vancouver Mom and MAKE Vancouver.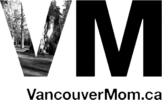 Note
Not all shorts in the program have dialogue. Those that do are in Farsi with English subtitles. However, since the vocabulary is simple and largely secondary to the visuals, we hope it won't dissuade younger English-speakers from attending.
Cinematheque membership not required.