June 15–22, 2023
Moving Mountains: The Centenary of Armenian Cinema
April 16, 2023, marked the centenary of the Armenian film industry, originally established in the Soviet Republic of Armenia, on the basis of one nationalized movie theatre and a miniscule budget of 60 rubles. Less than two years later, the first Armenian film production, the documentary feature Soviet Armenia, was released across the USSR, setting course for one of the most multifaceted and complex cinematic legacies in the Near East.
Though modest in scale, the output of the Armenian film industry boasts a number of internationally recognized works whose impact and importance extends far beyond the confines of Armenian culture. Aside from globally revered masterpieces by the likes of Sergei Parajanov and Artavazd Peleshyan, Armenian films also served as an important early platform for some of the first realistic, anti-colonial depictions of Middle Eastern nations.
Following Armenia's independence in 1991, the local film industry faced long periods of economic instability and artistic uncertainty that were compounded by wartime conditions, the rise of conservative mores, and mass-scale migration. Despite these factors and the lack of the centralized production and distribution mechanism that supported filmmakers during the Soviet era, independence-era directors have developed various strategies to bring Armenian themes and voices back to the cinema screen. Working in a conflict-ridden environment, these new generations of filmmakers have bravely attempted to break new ground in the Armenian cultural space by addressing controversial topics and adopting hybrid visual sensibilities that are entirely novel for the Armenian screen.
Collectively, the narratives and issues touched upon by Armenian filmmakers address key problems that have defined the development of human civilization throughout modernity. The relevance of these perspectives is particularly tangible and fresh today, since they address universal subjects, such as global wars, genocide, colonialism, class oppression, cultural identity, gentrification, and women's rights, from a peripheral position where Western and Eastern cultural paradigms meet, clash, and often interlope.
Comprising eight feature-length films and two shorts, ​"Moving Mountains" is the first Canadian retrospective survey of Armenian cinema's volatile trajectory from the ideologically oriented silent period to the post-Soviet era of creative diversity and experimentation. Featuring works by major figureheads such as Hamo Beknazaryan, Sergei Parajanov, Frunze Dovlatyan, and Henrik Malyan, the program also indicates the dramatic shifts in local cinematic traditions, which have been radically transformed and expanded through the active participation of women and diasporan filmmakers since the early 1990s.
Vigen Galstyan, Series Curator
Head of Film Heritage Department
National Cinema Center of Armenia
Acknowledgments
The Cinematheque is grateful to Arto Tavukciyan, Armenian Cultural Association of British Columbia, and Vigen Galstyan, National Cinema Center of Armenia, for making this series possible.
Film notes written by Vigen Galstyan
Co-presented with the Armenian Cultural Association of British Columbia and the National Cinema Center of Armenia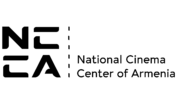 Note
The Armenian Cultural Association of British Columbia is a non-profit organization that strives to preserve and promote the heritage and culture of the Armenian people, and to foster a wider appreciation of Armenian history, traditions, and values.
National Cinema Center of Armenia is a state funding body that supports the Armenian film industry at key stages of film production. It also aims to contribute to the promotion of Armenian cinema and to foster new artistic accomplishments and acknowledgement of Armenian filmmakers worldwide.