June 6–25, 2019
Claire Denis: Trouble Every Day
"Bold, sensual, and frequently controversial, the cinema of celebrated French auteur Claire Denis is one of defiant individualism."

Amy Simmons, British Film Institute
French filmmaker Claire Denis (b. 1946) is among the greatest practicing artists in the world today, to say nothing (and everything) of her import to the seventh art alone. Across her thirty-year career, the inimitable auteur has built a name for herself as a high-minded, extraordinarily ciné-literate, and philosophical film thinker who reifies challenging ideas in purely, powerfully cinematic terms. Her oeuvre, peppered with at least a masterpiece per decade (probably more), is one of contemporary cinema's most mercurial, yet is also undeniably cohesive. She has a penchant for choosing formulaic film genres to frame her (sometimes barely there) stories—family melodrama (35 rhums), B‑movie horror (Trouble Every Day), noir thriller (Bastards), deep space sci-fi (High Life), and so on—only to explode and subsume them into her singular, uniquely Denisian sensibilities. Narratively elliptical, formally experimental, and, when called for, defiantly transgressive, these works tend to circle and re-circle insoluble questions around race, displacement, estrangement, and the terrifying Otherness of one's self. (Denis was raised in colonial West Africa, and many of her themes feel tethered to that conflicted history).
Featuring five imported 35mm prints on loan from the Institut Français in Paris, this select Claire Denis retrospective is the largest presented by The Cinematheque to date. Its eight feature films—indelible works of art, all—provide a decades-long survey of the French master's esteemed and, at times, controversial career, from her semi-autobiographical 1988 debut Chocolat to her 2017 romantic roundelay Let the Sunshine In.
"There's no better filmmaker working in the world right now." Nick James, Sight & Sound
"In a filmography defined by restless fracturing and reconfiguring, Denis has been making some of the most outrageous and essential narrative cinema." Nick Pinkerton, Film Comment

Opening Night • Thursday, June 6Reception, Refreshments & Special Introduction
7:00 pm — Doors
8:00 pm — 35 rhums with introduction by Allison Collins
Allison Collins is a Vancouver-based curator, writer, and researcher. Since 2015 she has worked as Curator of Media Arts at Western Front. She has curated projects for grunt gallery, Presentation House Gallery, Or Gallery, VIVO Media Arts Centre, and Vtape. Her writing has been published across Canada. Collins holds a BFA in Visual Art from the University of Ottawa and an MA in Critical and Curatorial Studies from the University of British Columbia.
Acknowledgments
The Cinematheque is grateful to Amélie Garin-Davet, French Embassy and Cultural Services in New York, for her assistance in making this retrospective possible.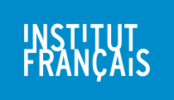 Note
Denis's most heralded masterpiece Beau travail was unavailable for this series, as a restoration and re-release are still in the works.
Photograph by Olivier Metzger for Libération.