Unsettled Settings: Ryan Ermacora & Jessica Johnson
Anyox

Canada

2022

Ryan Ermacora, Jessica Johnson

87

DCP

NR

Unsettled Settings: Ryan Ermacora & Jessica Johnson
Screening Dates
May 20

(Saturday)

&nbsp

8:15

May 22

(Monday)

&nbsp

6:30
In Person: Ermacora & Johnson
"A deeply beautiful film … Ghosts don't rest easily here."

Dorothy Woodend, The Tyee
The first feature by Vancouver-based filmmaking team Ermacora and Johnson, who have been collaborating on celebrated documentary shorts for over a decade, provides an enigmatic portrait of a nearly-abandoned mining town in northwestern BC. Anyox shares a number of characteristics with the duo's previous projects, including a strong emphasis on analogue film processes and a focus on labour and environmental exploitation in British Columbia's remote and unseen places. Anyox, formerly a company town owned by a copper mining company, has been reduced to otherworldly mounds of dark gray slag, and the stunning 35mm and 65mm cinematography (by longtime DP Jeremy Cox) brings out the elemental qualities of this strange, forgotten place. But Ermacora and Johnson are also trying something radically new, immersing the viewer in the tantalizing and sometimes frustrating process of archival research. Anyox is experimental filmmaking at its best.
"An elegant meditation on the dual crises of resource extraction and labour exploitation, and how they both arise from the colonial capitalist project at the heart of modern industry." Paloma Pacheco, ReIssue
The May 20 screening of Anyox will include a Q&A with Ermacora and Johnson moderated by filmmaker Antoine Bourges (Concrete Valley, Fail to Appear).
Screening Partner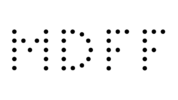 Note
MDFF Selects is a showcase of the world's best, most challenging, and most provocative new international cinema.