Happy Holidays
The Wizard of Oz

USA

1939

Victor Fleming

103

DCP

G
Screening Dates
December 15, 2019&nbsp

11:00

December 26, 2019&nbsp

4:00

December 29, 2019&nbsp

4:00
Essential Cinema
"A wondrous experience … Any reason to show your children The Wizard of Oz on a big screen seems like a good one."

Rafer Guzmán, Newsday
Presented as part of The Cinematheque's Film Club and ​"Happy Holidays."
Too seldom experienced on the big screen, MGM's enchanting adaptation of L. Frank Baum's beloved children's novel is a cinematic gift to behold. A fresh-faced Judy Garland plays Dorothy, the daydreaming Kansas kid who longs for life over the rainbow. When a freak tornado drops her and her little dog Toto into the Technicolor world of Oz, she sets off along the yellow brick road in search of the fabled Emerald City and its great and powerful Wizard, who she believes can return her home. A pillar of Hollywood's Golden Age and a cogent reminder of cinema's astonishing power to transport, the film, celebrating its 80th birthday this year, won Oscars for Best Original Score and Best Original Song – ​"Over the Rainbow."
"There's an audience for Oz wherever there's a projection machine and a screen."

John C. Flinn Sr., Variety
Acknowledgments
Film Club screening sponsored by Vancouver Mom and MAKE Vancouver.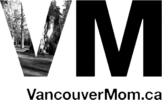 Note
The Wizard of Oz screens as part of our Film Club program on December 15. Discounted Film Club prices in effect; no membership required.
Regular ticket prices and membership requirements are in effect for the December 26 and 29 screenings — but Film Club members (ages 13 and under) can still get a free kid-sized popcorn by showing their Film Club badge!