Chan Centre Connects
The Music of Strangers: Yo-Yo Ma and The Silk Road Ensemble

USA

2015

Morgan Neville

96

NR

Chan Centre Connects
"Full of transcendent music, The Music of Strangers will leave you with a new-found appreciation for the stunning variety of our world's musical traditions, and an appetite to hear more."

Thom Powers, TIFF
Legendary cellist Yo-Yo Ma leads viewers on a musical journey with The Silk Road Ensemble—an extraordinarily diverse collective of musicians from around the world who exemplify music's ability to blur international boundaries and inspire hope. Directed by Morgan Neville, who also made the Oscar-winning documentary Twenty Feet from Stardom, the film features, among others, Wu Man, Kinan Azmeh, Kayhan Kalhor, and Galician gaita (bagpipe) virtuosa Cristina Pato.
"The film's most joyous performer is the bagpiper Pato, known as ​'the Jimi Hendrix of Galicia,' who is such a powerhouse that she could probably upstage the Rolling Stones—in their prime."

Peter Rainer, Christian Science Monitor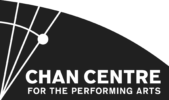 Note
This film screening has been curated in conjunction with the performance of the Cristina Pato Quartet at the Chan Centre for the Performing Arts on Thursday, April 11 at 8:00 pm.