June 4–July 1, 2021
Lem 2021: Stanisław Lem on Film
A celebration of the centennial of Stanisław Lem (1921–2006)
A giant of Polish literature, and of science-fiction writing worldwide—though in fact his work transcends the constraints of any particular genre—Stanisław Lem (1921–2006) produced dozens upon dozens of novels, stories, and essays throughout his nearly sixty-year career. Best known for the writings that qualified, at least ostensibly, as science fiction (including, famously, the 1961 novel Solaris), his body of work is dizzyingly multi-faceted, encompassing memoirs, reminiscences of his wartime experiences, and philosophical texts, while the science-fiction narratives themselves often take wildly experimental forms and extend freely into the realms of philosophy and satire.
However his work is characterized, one thing is for sure: Lem's novels and stories have inspired (and continue to inspire) numerous filmmakers, with cinematic adaptations emerging from around the world, often helmed by some of the most important filmmakers past and present: from Andrei Tarkovsky and Andrzej Wajda to the Quay Brothers and Steven Soderbergh.
Organized in collaboration with the Polish Cultural Institute New York, this series offers a generous selection of these Lem-inspired cinematic works. Anchored by two celebrated screen versions of Solaris (those well-known adaptations by Tarkovsky and by Soderbergh were actually preceded by a 1968 Russian TV adaptation, which can be found on YouTube), the selection includes an additional ten films whose diverse range of genres, tones, and stylistic approaches are entirely appropriate to Lem's own body of work. Five of the films (four shorts, and a biographical documentary) are available for free.
To mark the centennial of the great writer's birth, Poland has declared 2021 the Year of Stanisław Lem.
"Lem is both a polymath and a virtuoso storyteller and stylist. Put them together and they add up to a genius … He is a major writer, and one of the deep spirits of our age." Theodore Solotaroff, New York Times
"Mind-bending … Lem's writing [has] a unique place on a Venn diagram in which the natural sciences, philosophy, and literature shade into one another with mutually intensifying vividness and fascination." Paul Grimstad, The New Yorker
"Lem was a giant of mid-20th-century science fiction, in a league with Arthur C. Clarke, Isaac Asimov, and Philip K. Dick." Ben Sisario, New York Times
Acknowledgments
Introduction adapted from Anthology Film Archives, New York
"Lem 2021: Stanisław Lem on Film" is presented in partnership with the Polish Cultural Institute New York and co-programmed by Tomek Smolarski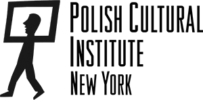 Note
Feature Image: Solaris, Andrei Tarkovsky, 1972
Homepage Image: Solaris, Steven Soderbergh, 2002. Photo credit: Bob Marshak © Twentieth Century Fox